Ivybot was an Expert Advisor initially developed by a group of Ivy League graduates who were trading the currency markets while still in college. Their knowledge in mathematics, computer programming, and finance helped create the Ivybot Forex robot. The product was the result of extensive accumulated trading experience in the field of manual trading.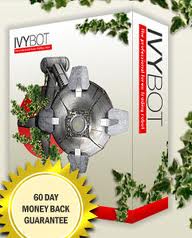 The Launch of Ivybot
The Ivybot was initially a toll for the graduates' own personal forex trading deals only and saw an eventual release as a licensed product to the forex trading community.
Following its release in the late noughties, there was a lot of interest surrounding the product. Unfortunately, Ivybot did not live up to expectations and is no longer available to purchase as a product.
Poor Performance Reviews
Reviews were quite scathing of the Ivybot with complaints revolving around the EA risk settings and how they did not always work, leading to trading losses.
Key features
Four robots made up the Ivybot. Each robot was designed to manage a different currency pair. Many trading software robots have a single set of code that calculates different kinds of pairs. The Ivybot had four, which at the time was sophisticated.
The Ivybot software cost $149.95 as a one-time payment when it was available for sale
A claim that the EA would increase your seed deposit by 500% in just 190 days.
The Ivybot was an EA to keep track of market conditions and movements 24 hours for coverage across the different world trading sessions.
Backtesting by the developers showed it to be an efficient robot with features optimized for high winning percentages.
The developers behind Ivybot promised unlimited software updates for purchasers of their software.
.