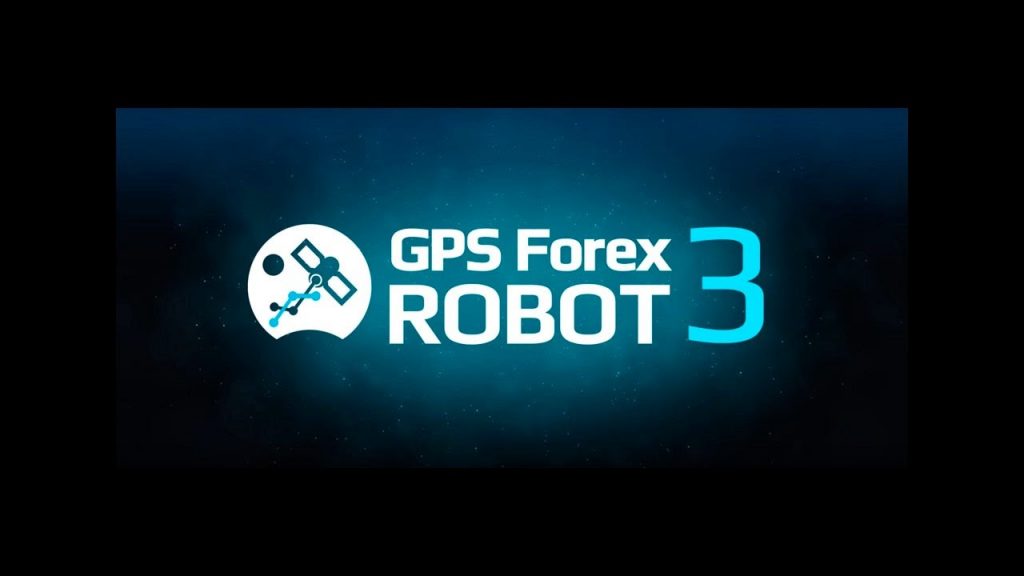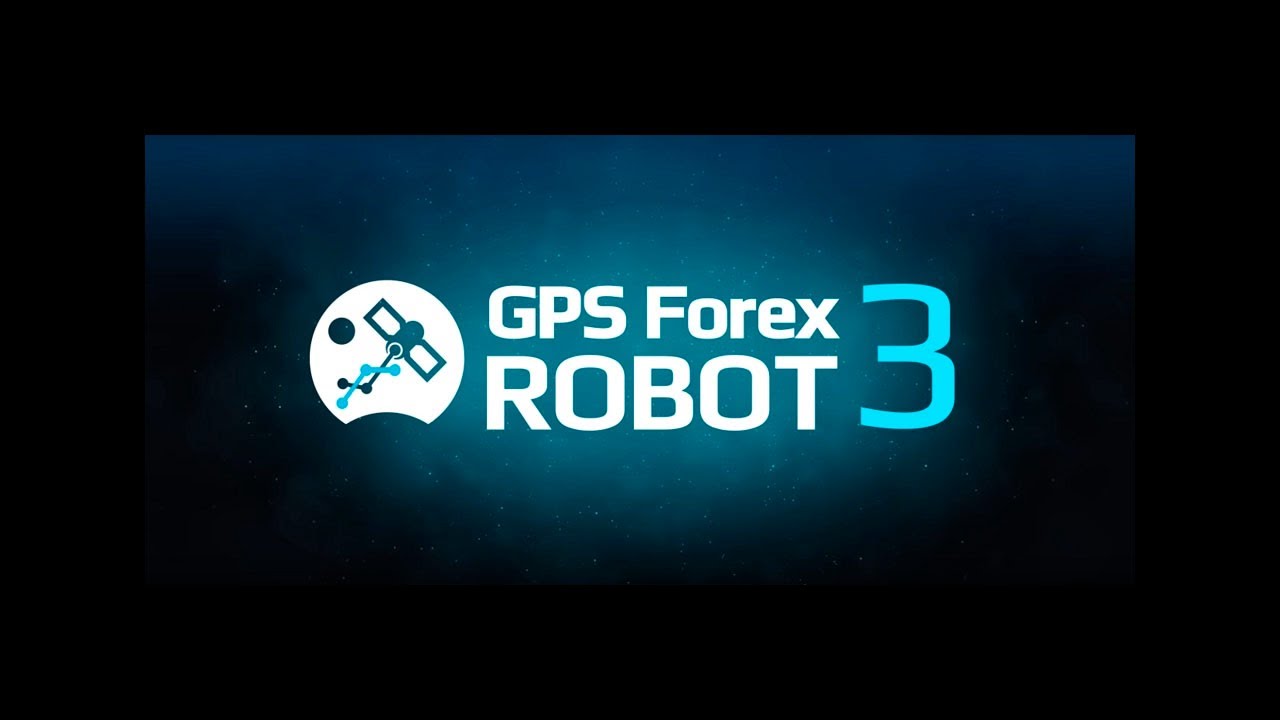 Forex GPS Robot has been available to purchase on the market since its launch in 2012. The robot developers are continually updating the software and are now on the third version, GPS Robot 3. It was created not just by software programmers but also by experienced forex traders which is reflected in the longetivity of the robot.
The robot has been used successfully by investment firms on Wall Street and official performance data shows it trades profitably. It is of significance as very few developers see their Expert Advisors deployed by investment houses who typically employ their own quantitative analysts to develop their own automated systems.
Our GPS Forex Robot 3 review (updated for 2021) will focus on the robot's performance, set-up, and trader feedback.
GPS Robot Trading Strategy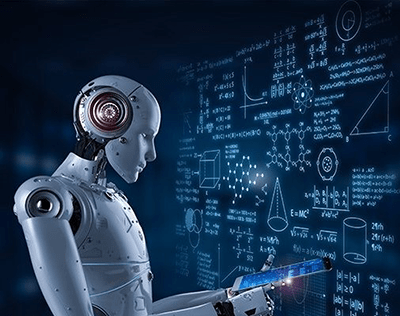 The GPS Forex Robot is not a high-frequency trading EA and does not scalp the forex market; there may be days when it does not trade with the trading focused on when the algorithms indicate a high probability that a trade will be successful.
The developers of GPS Forex Trading Robot are very guarded about the specific algorithms behind the forex trading software, but the primary strategy employed is a stop and reverse strategy, which opens a trade in the opposite direction covering a trade that stops out.
When a trade reverses, the contract size automatically increases, which is part of this fully automated expert advisor's built-in coding.
Verified Performance
The developers of GPS provide performance dating back to 2012 confirmed on a live forex trading account on that you can see on the GPS site that has been verified in Myfxbook, the respected forex account verification site. It shows how a $100,000 deposit has grown to more than $670,000 over the period by trading the EURUSD currency pair on the forex markets.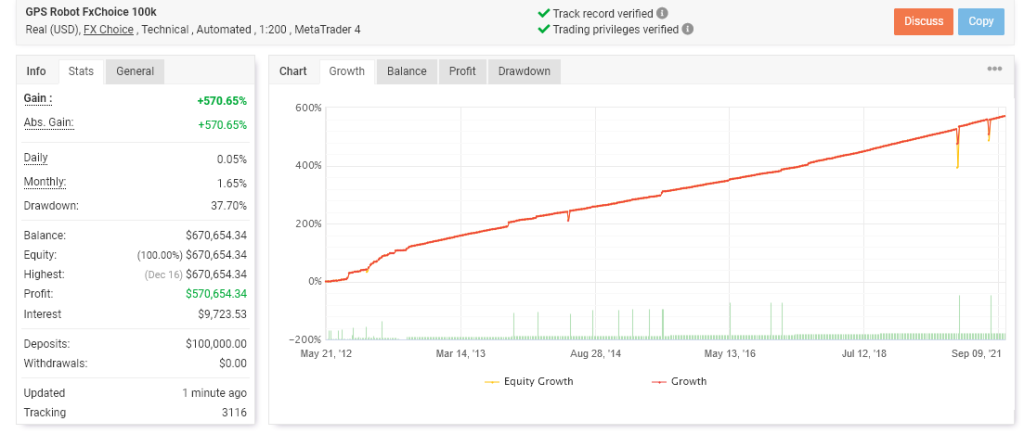 Even more impressive is the verified performance of an investment firm that has used the robot where an initial deposit of $1 million has increased to over $3 million since 2014.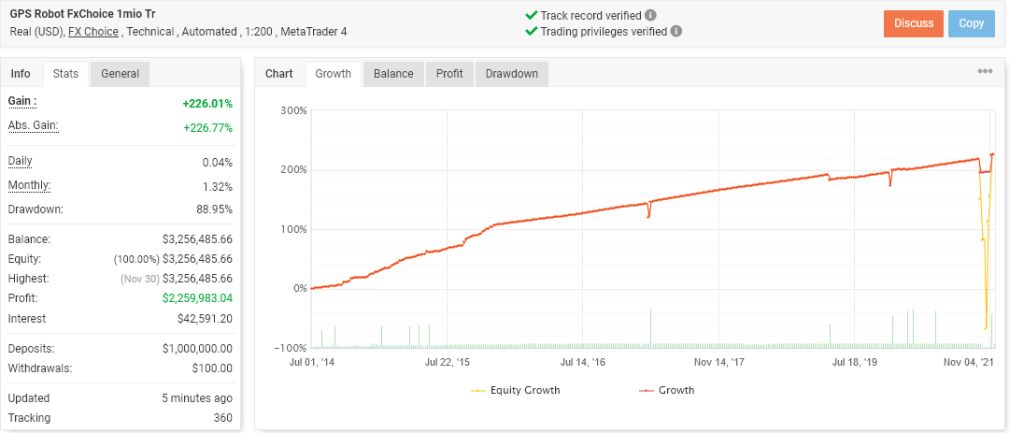 Although the real market trading performance is strong, the developer used the MetaTrader Strategy Tester for backtesting which uses prices generated from bar data instead of real price tick data. The result is a set of performance data that is no more than 90% accurate. For near on 100% accuracy, a tick data tool like Birt's Tick Data Suite will pull real tick data from different data sources, including brokers providing for a more accurate analysis of historical performance data.
How Does GPS Forex Robot 3 Work?
If you would like to learn more about Forex GPS and exactly how its works, this short video insight by Axcess FX may be helpful.
If you found the video helpful, additional information of this sophisticated EA is available at the official GPS Forex Robot website
Setting Up GPS Forex Robot 3
Installation
It is essential to use an STP / ECN broker to ensure that you are trading forex with tight spreads for the robot to work efficiently. On your chosen broker, the MetaTrader 4 trading platform has to be first downloaded onto your computer before the GPS robot can be installed, and it will prompt the setting up of a forex demo account.
GPS Forex Robot 3 is installed via a .exe file with the install location being the same as the MT4 folder.
Once the robot is installed, it is necessary to open the relevant charts, the feeds of which are required for the robot to trade. It is programmed to work with USDCHF, GBPUSD, EURGBP, and EURUSD and the chart timeframes are H1 or M15 on the MetaTrader charting software. Once you attach the robot to a chart, a smiley face indicates the robot is installed and ready to trade.
Trading parameters
After robot installation, trading parameters can be adjusted beyond the default settings to align to perhaps a more aggressive trading style employing increased risk. Lot size, leverage, and chart time frames are examples of parameters that can be adjusted.
Before live trading, robot settings can undergo backtests using the Metatrader strategy tester, a tool that is on the platform. It allows backtesting to find out how particular settings on the robot will perform set against historical data. A demo account needs to be active to use the strategy tester for backtesting.
Robot Key Features
GPS Forex Robot is an automated robot that does not have complicated settings. We discovered as part of this GPS Forex Robot review that it is easy to setup and use. The key features of the Expert Advisor are:
Simple installation
Compatible with MT4
60-day Clickbank refund guarantee
Fully automated
Lifetime updates
Customer helpdesk service
Buying the GPS Forex Robot 3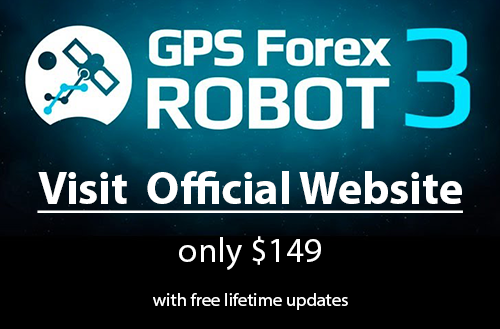 GPS Forex Robot is available to buy for a one-off payment of $149 with no further subscription fee through the digital retailer Clickbank, which means a 60-day money-back guarantee protects the software's purchasers.
The purchase comes with the following:
.exe file robot download
Instruction manual
Access to the members' area
1 License
Only $149 with a 60-day money-back guarantee
Forex Trader Feedback
Trader feedback from various sources, including forex forums and from respected forex robot reviews site, FPA, is overall positive on GPS Robot. Customer support is an area of ongoing positive feedback that we have found whilst collating data for this GPS Forex Robot 3 review with users highlighting the excellent support they receive for any queries about the product.
Feedback regarding performance is impressive. A large number of positive reviews highlight trading profitably with the robot, especially with the EURUSD currency pair, one of the majors that the GPS robot algorithm trades. Feedback does highlight however, that for the GPS robot to work, you need to make sure you get the settings correct first, and the robot will trade profitably.
Summary and Forex Robot Review Rating
Not all forex EA developers show live trading results in their entirety. However, GPS Forex Robot 3 provides verified performance dating back to the launch of the robot in 2012. For us, this is hugely positive. Usability is also straightforward on the robot; installation as with other MQL coded trading robots is straightforward but when combined with minimal complicated settings, GPS robot is ready to work straight out of the box.
Pricing is within the $100 to $250 range of many automated forex robots. Customer support is also an area where there are no recurring concerns raised in trader feedback of forex queries.
Based on our findings as part of this GPS Forex Robot Review, we rate this EA at 4.3 out of 5 Stars.
| Area Reviewed | Star Rating |
| --- | --- |
| Customer support | 4.0 |
| Price | 4.0 |
| Performance | 5.0 |
| Usability | 4.5 |
| Full Review Rating Score | 4.3 |
Written by Chris Gillie

Chris Gillie is the founder of Axcess FX, a forex software review and research website. He is a former investment banker who worked in FX Sales on the UBS London trading floor. Chris has been using forex trading software as part of his trading set-up since the late 2000s and the embryonic days of MetaTrader and the MQL coding language.