How does 1000pip Builder Work?

1000pip Builder is a signal generator that offers up to 7 signals a day to subscribers across different trading sessions. The best forex signals are sent by SMS, Telegram and email for market placement with clear instructions that are suitable for both inexperienced and seasoned traders.
A strong performance verified by MyFXBook and excellent forex trader reviews from FPA and Trustpilot has led to 1000 Pip Builder to become a popular signal generator subscription service.
Our full 1000pip builder review (updated for 2023) has been extensively researched and includes feedback from real traders; find out how this forex signal generator can help you trade profitably.
What Strategy does 1000pip Builder Use?
1000pip Builder targets reliable performance achieved through the lowest drawdown possible.
The signals generated are based on three strategies, each designed to trade in different market conditions. The primary strategy is 'Trend Capture,' and the other two are 'Range Trap' and 'Momentum Rider.'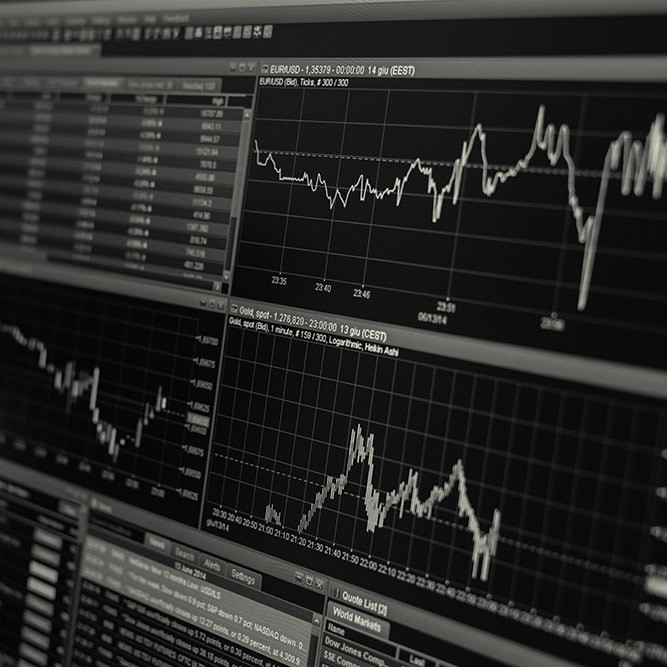 The primary strategy, Trend Capture, identifies the long-term trend of a currency pair and trading opportunities by employing both fundamental and technical analysis. A trade recommendation occurs when chart patterns, short term momentum, and support & resistance levels support the long-term trend.
The Range Trap strategy focuses on forex markets where market conditions range from forex signals based on a short to medium-term focus just using technical analysis.
As the name suggests, Momentum Rider focuses on momentum and entering trades early during a period of strong price movement.
The time frames for chart price movement range across the different strategies. The core focus is 15 minutes for short term plays, an hourly chart for medium-term trades, and a four-hourly chart for longer-term trade signals.
The focus for trading are the major currency pairs with a specialism towards Yen crosses, including USD JPY and EUR JPY.
Stop losses and take profits are not adjusted when a trade is placed on the forex market with trust in the scientific analysis of correct trade levels.
Once 1000pip Builder has identified a market trade and placed it on their trading account, the signal is sent out to subscribers with a clearly defined trade entry price, and both take profit and stop-loss levels.
How Good is The Performance?
As a signal generator, any forex trade signals sent out must generate profitable trades for subscribers to the service. Following our research, here at Axcess FX, it is evident that online trader feedback overwhelmingly confirms that 1000pip Builder provides steady profit for subscriber trading accounts.
To further back up profitability claims, a vital selling point of 1000pip Builder is its independently verified performance on respected site MyFXBook. Over six months, it shows 1935 pips of profit with a profit factor of 1.21 from 56% of winning trades; the risk-reward ratio varies between 1:1 and 1:4. The performance is in line with the 6500 pips that this signal generator claims to have made over 24 months.
Our only query is results on MyFXBook are based on a demo account and not as a result of live trading. It is also a small sample size of the overall activity; however, we believe that the performance figures are real with a high degree of certainty due to subscriber feedback.
Here is a screen print of that 6-month trading window that has been made available by 1000 pips Builder and independently verified by MyFXBook.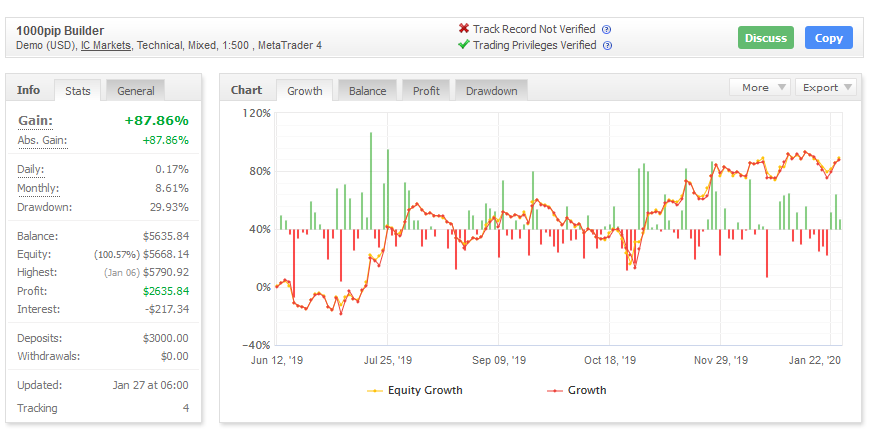 The Pros and Cons of 1000pip Builder
There are numerous advantages that the signal generator provides, the best of which we highlight for you:
Benefits

Very easy to execute forex signals for manual placement
Freedom to use any forex broker to place the signals
Any trading platform can be of use to place trades including MT4
No software to install or forex robots to connect to use the service
No copy trade system to worry about and risk of incorrect trade placement ensuring the trader has full control
No minimum size is required to trade a forex signal
From our research, there appear to be few disadvantages to using 1000pip Builder, but we do feel that we should highlight possible weaknesses:
Disadvantages
The volume of FX signals provided may not be sufficient for some traders using the service who trade in small size and need more frequency to be profitable.
Key Features
1000pip Builder is a low cost easy to operate signal generator. Here are what we feel are the key features highlighted during this 1000pip Builder review:
60-day full money-back guarantee
Full customer support service
A subscription that can cancel at any time
Monthly or annual payment plans available
Trading signals offered to traders operating in all trading sessions
Between 2 and 7 trade signals per day
Signals across 15 major currency pairs including Yen crosses
A focus on generating gains of 350 pips a month
Easy to understand instructions on using the forex signal service
Clear, simple to read trade signals sent by SMS, Telegram Messenger and email allowing trading both at home and on the go
Purchasing the 1000pip Builder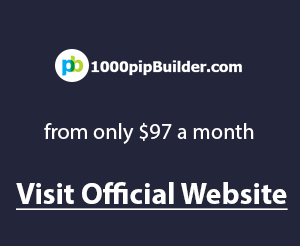 1000pips Builder is available to buy through Clickbank, the trusted payment processing and vendor servicing platform. Clickbank guarantees a full refund for up to 60 days from purchase, which is a significant time frame for disappointed subscribers to get their money back.
Clickbank also provides data on the refund rate of products sold to give an idea of customer satisfaction with a product. The refund rate is very low for the 1000pip Builder.
Pricing for 1000pip Builder is $97 on a standard monthly plan; subscribers looking to reduce costs by paying quarterly or annually can reduce the equivalent monthly cost quite considerably. For example, the quarterly price of $227 is equal to $75 a month
Our choice following research as part of this 1000Pip Builder review would be to take out the quarterly subscription. You benefit from a hefty reduction in price, are not tied in for a year, and receive high-quality forex signals and a high level of customer service.
How Good Is the 1000pip Builder Website and Communication?
We like the clarity of the message sent out by 1000pip Builder. Their website provides the benefits of using their signal provider service in a simple to understand way for both beginners and experienced traders. A focus appears to be not just on the quality of the signals but also on the expert knowledge you will receive as part of the community.
The clarity of communication extends to the transparent FAQs on the website, answering questions in an easy to understand manner.
Communication is also straightforward when receiving signals and instructions on placing the trades on the market. We will cover this off in the next section.
Setting up 1000pip Builder
Following a customer sign-up, an instructional email is sent out explaining how the service operates, and trade forex signals will be sent from the following business day. For illustration purposes only, here is the standard format of a trade that you should expect to receive by either email, Telegram Messenger or SMS when you subscribe to the 1000pip Builder signal service.
USDJPY – Long
Open Price: 107.50
Stop Loss: 107.00
Take Profit: 108.50
Act on High-Quality Forex Signals in 2 Easy Steps
1000pips Builder is a manual signal generator service. There is no need to connect your trading account with a forex robot with an automated forex signals service for trade placement. 1000pip builder forex signals are sent for you to act upon manually on your trading platform:
Step 1: Receive your signals sent by email, Telegram Messenger or SMS which are easy to follow and place.
Step 2: Place the trade with your online broker at the recommended level, putting the suggested stop-loss and take-profit in place.
Trader Feedback
1000pip Builder reviews are available on respected consumer feedback site Trustpilot, which is not typical for a forex software product and is a positive sign. The rating is 4.6 stars, which is rated as excellent by Trustpilot. Well-known trader feedback site Forex Peace Army (FPA) also rates the signal generator highly with a rating of 4.5.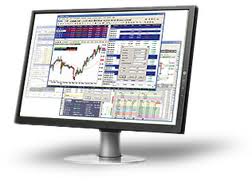 The most common areas of feedback that we have found from our research as part of this 1000pip Builder review is as follows:
Overall, an excellent customer service level is provided where the lead trader, Bob James, and his team are hands-on answering signals-related questions promptly and professionally. Positive feedback states how the team provides constant updates to subscribers, going above expectations.
The signals are very high quality, and much feedback cites how they lead to profitable trades allowing subscribers to build steady gains on their trading account.
A small amount of negative feedback relates to the forex signals being a little on the infrequent side. Sometimes, on a day, two or fewer signals may be forthcoming, which is at the low end of the 2 to 7 daily signal target. However, whenever there is a low signal frequency, the team provides reasoning, such as volatility in the market.
Trader feedback also pinpoints that email communication could be enhanced to remove the risk of emails going into junk folders, although SMS and Telegram Messenger, the cloud-based instant messaging service are also communication methods.
Summary and 1000pip Builder Review Rating
As a service, 1000pip Builder forex signals are simple to implement and can be employed by beginners and seasoned traders.
Feedback from traders using the service overwhelmingly points to an excellent trading performance from the signals. Performance is also verified in MyFXBook to provide comfort for anyone investing in the service. For traders looking for infrequent but high-quality signals, which can be used to open a decent size forex trade, this service is for you. It is best to look elsewhere for those looking to scalp or trade frequently with small trade size.
The overall strategies that 1000pip Builder employs are not specified beyond buzz words like momentum and long-term trend. It would have been nice to have more clarity, although from the signal provider's point of view if they go into too much depth, it may discourage users from subscribing and instead undertake the strategy themselves.
We like the fact that 1000pip Builder is available on a monthly subscription. Users can dip in and out of the service with no long-term commitment. For 1000pip Builder, regular subscriptions allow ongoing investment in their systems, allowing them to keep their service competitive and aligned with ever-changing forex market trading conditions. The price of £97 is within the broad price point of competitor signal services.
Evidence gathered for this 1000pip Builder Review indicates that customer support is excellent, and the online community says that the response time to queries is rapid, and answers to questions on signals provided are detailed.
As a result of our detailed 1000pip builder review, we rate this signal generator at four stars out of a possible five. To view other top signal services please read our guide on the best 10 forex signal providers. We have also written an informative article on the key considerations when choosing a forex signals provider.
| Area Reviewed | Star Rating |
| --- | --- |
| Performance | 4.0 |
| Price | 4.0 |
| Customer Support | 4.5 |
| Set-Up | 3.5 |
| Axcess FX Rating | 4.0 |
If you are further interested to further expand your knowledge, we have written reviews on other top forex signal providers including forexsignals.com.
Written by Chris Gillie

Chris Gillie is the founder of Axcess FX, a forex software review and research website. He is a former investment banker who worked in FX Sales on the UBS London trading floor. Chris has been using forex trading software as part of his trading set-up since the late 2000s and the embryonic days of MetaTrader and the MQL coding language.