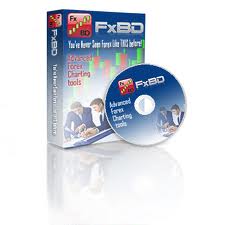 Forex charting software is a computer program which helps traders compare the price of a currency pair using different trading indicators. The most popular technical indicators includes moving averages, bollinger bands, fibonacci retracement and relative strength index.
The practice of studying charts and patterns is known as technical analysis. It is used by traders to analyze the market and find indications about the future performance of a currency pair.
Identifying trade signals and price patterns may seem confusing at the beginning. There are excellent online courses, tutorials, and books on technical analysis essential for those learning charting as part of their trading education.
Charting software as part of a trading strategy
Charting software helps traders undertake their technical analysis and is a vital tool in implementing a successful forex trading strategy.
Focusing on one specific trading approach using charts and implementing it into a disciplined strategy is recommended.
Simulated paper trading can be employed to help traders understand how technical trading indicators identified as part of their strategy behave in live markets. From charts, beginner traders may choose to paper trade a simple crossover strategy tracking two moving averages on a currency pair.
Should you invest in charting software?
Most online forex brokers offer free charting software to support your trading activities when you open an account on their forex trading platform. The MetaTrader platform, which is popular with online brokers, offers excellent charting software.
Other platforms may not have competitive charting software. Many traders prefer to use their charting software purchased independently. The following software development companies offer good FX charting software:
NinjaTrader
eSignal
MetaStock
ProfitSource
What constitutes good charting software?
Proper technical analysis focused software should have interactive charting features allowing you to work to implement a charting strategy as part of your broader trading system.
Features must include technical indicators, including moving averages and oscillators and also patterns such as shapes and trendlines. Charts will include bar and candlestick charts and opening and closing prices. Time frames vary from a minute up to multi-year intervals. Traders usually employ candlestick charting as it displays the broadest amount of data.
Takeaway thoughts
Before you consider purchasing charting software, make sure it has useful support features, including advice and support for trading on the Forex market, a possibility to ask questions about using the software's features, and technical support.