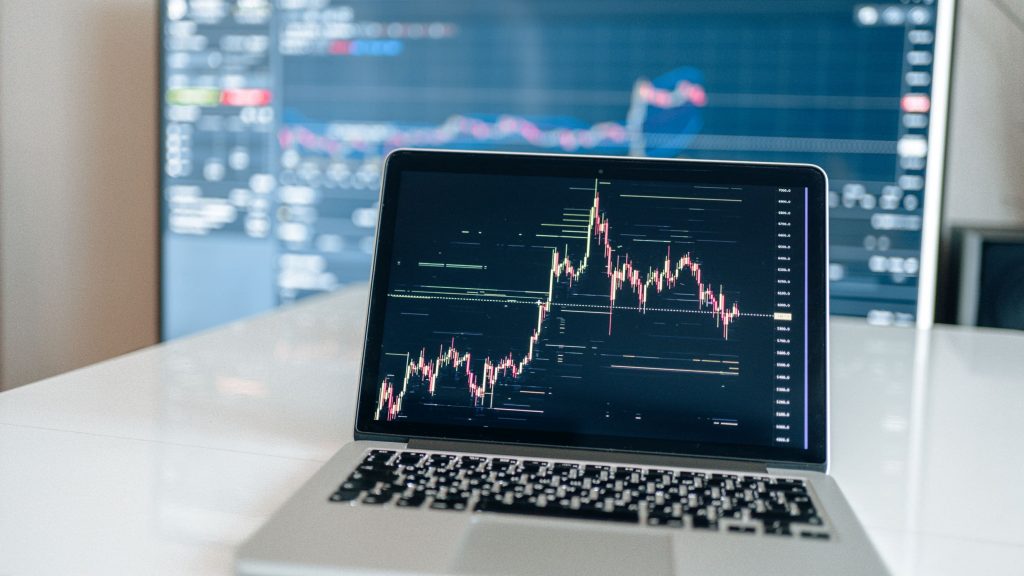 Forex signals are trading opportunities identified by a signal provider. They have become extremely popular, removing a trader's need to monitor the forex markets continuously themselves for possible trading opportunities.
Signal providers analyzing the market, often using software, send alerts of potentially profitable trades to subscribers. The recipient then typically enters the trade recommendation manually onto their online broker platform.
Forex signal providers can have success rates above 70%, providing hundreds of monthly pips of profit.
With so many forex signal providers, how do you find the best signals for forex in 2023?
In addition to high win rates, the best forex signal providers display verified performance results and further confirm their credibility through social proof ranging from strong Forex Peace Army (FPA) and Trustpilot ratings to large membership bases.
Axcess FX has carried out exhaustive research evaluating over one hundred forex trading signal providers including US based services. Our list of the ten best forex signal providers has been created according to strict ranking criteria, which we will also explain in-depth.
After reading this resource, you will not just be aware of the top signal services currently available. You will also have a broad understanding of the primary considerations before taking out a subscription and how to apply our research to evaluate any signal service.
Key Ranking Benchmarks of the Top 10 Forex Signal Providers
Our research pinpoints six criteria that are crucial for confirming a forex signal provider's performance and trustworthiness. To make our top 10 list, these key benchmarks, as a minimum must be in evidence and are the following:
KEY BENCHMARKS
1. A win rate of 70% and above
2. Monthly profit of 300+
pips
3. Independently verified results and / or strong social proof
4. Over 1000 subscribers on Telegram, YouTube or Facebook
5. A subscription cost of no more than $120 a month
6. Signals provided with full analysis and updates

The 10 Best Forex Signals Providers According to Our Key Benchmarks
In our list of 10 best forex signal providers, each table column displays our key benchmarks and other useful evaluating metrics. The table can be filtered according to win rate, FPA rating, Trustpilot rating, monthly pips, or any other metric you wish to isolate.
Our ranking system to get the top ten FX signal providers has been undertaken using all the data at our disposal. We have used verified performance gains where available and strong social proof from reviews provided by industry respected forex review site, Forex Peace Army (FPA), and Trustpilot ratings as the decisive ranking factors.
Rank
Signal Provider
Cost Per Month
Win Rate
Daily Signals
Pips Per Month
Verified Gains
FPA Rating
Trust Pilot Rating
Signal Update
Telegram Or Other Members
Free Trial
Full Info
#1
1000pip Builder
Our full review

$97

70%

2 to 7

350+

MyFXBook

4.5 / 5

4.6 / 5

Yes

6,900+

Yes

Visit Website
2
Zero To Hero
$95

93%

4 to 10

300+

FXBlue

4.4 / 5
4.3 / 5

Yes

1,000+

Yes

Visit Website
3
1000pipclimbersystem
$97

70%

1 to 3

1000+

MyFXBook

4.3 / 5
4.2 / 5

Yes

1,000+

No

Visit Website
4
Forexsignals.com
Our full review

$116

75%

2 to 5

1000+
No

4.4 / 5
4.6 / 5

Yes

83,000+

Yes

Visit Website
5
Prefer Forex


$79

87%

2 to 5

400+

No

4.3 / 5
No

Yes

11,000+

Yes

Visit Website
6
Pips Alert

$59

70%
3 to 7

500+

No

4.1 / 5
2.7 / 5

Yes

300,000+

Yes

Visit Website
7
AndyW

$119

83%

1 to 2

1200+

MyFXBook

3.7 / 5
3.3 / 5

Yes

6,400+
Yes

Visit Website
8
ForexGDP

$74

85%

8 to 14

700+

No

3.7 / 5
4.7 / 5

Yes

11,900+

Yes

Visit Website
9
ZuluTrade

$30

80%

8 to 10

500+

No

3.3 / 5
3.3 / 5

Yes

1,000,000+

Yes

Visit Website
10
DD Markets

$87

75%

1 to 2

350+

No

2.5 / 5
3.9 / 5

Yes

900+

Yes

Visit Website
Essential Areas of Consideration When Selecting A Forex Signals Service
Building on our crucial ranking criteria, in this section, we will explain in depth the most important considerations when choosing a forex signal supplier. The more criteria you can tick off about a signal provider, the higher the degree of trustworthiness and greater likelihood its signals can help you trade profitably.
1. Track Record

Does a Forex signal supplier publish independently verified trading results of their trading signals?
Independent trade verification can only come from third parties, including verification sites such as MyFXBook and FX Blue. Such trade verification is a sign of confidence that a signal supplier believes in its signals' performance and is prepared to put it out for scrutiny.
Many providers will provide unverified performance results on their website, highlighting individual trades and the outcomes. As these results are unverified, further research needs conducting using the other key considerations that we identify in this section, including social proof. It will provide a broader picture of trust surrounding the provider.
If there are is no performance track record at all available, whether verified or unverified you should tread carefully. By subscribing to such a service, it is your responsibility to make those signals work for you.
2. Signal Strategy
A Signal provider should offer as much transparency as possible around their overall signal strategy. Their website must provide substantial insight into the criteria they use as a base for signals.
One of the reasons for using forex signals is so a trader can concentrate on strategy and not spend time looking for trade opportunities. Therefore, a trader needs to know the type of signal offered to evaluate if it fits in with their strategy and trading style.
3. Social Proof
Social proof takes many forms, and when there is a lack of validated performance, it becomes a vital source of verification of a signal supplier. We consider the following sources to offer the most strongest form of social proof. Any signal generator worth their salt should have visibility on the following sources.
Forex Peace Army (FPA)
Forex Peace Army, also known as FPA is an unbiased forex review site. It is respected in the forex software industry as it vets all reviews provided on forex software or service providers before they are published on its site. In a market that can sometimes be opaque it provides an objective service for those wanting honest feedback on whether a service or software is reliable.
Trustpilot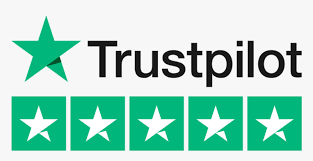 Trustpilot is a review platform that provides for genuine customer reviews. Trustpilot is considered a trustworthy source of customer feedback and is not dogged by fake reviews like Amazon and Trip Advisor.
Positive reviews on Trustpilot, including customer service, are also valued much higher by consumers than reviews left on a signal provider's website, known to censor negative comments.
Membership numbers
Paid membership to a forex signal supplier is robust evidence of user confidence in a signal company. For a subscriber to continue paying a monthly subscription of up to $100, it shows that signals have a high success rate helping a user trade profitably. A provider such as Profit Forex Signals has over 35,000 subscribers to its paid plans.
YouTube subscribers
YouTube is a vital source of social proof. In isolation or combined with other ranking criteria, a YouTube channel with a large subscriber base further confirms that a signal supplier offers reliable and profitable forex alerts. Forexsignals.com has over 250,000 YouTube subscribers and over 90 live videos on its YouTube channel, which is impressive.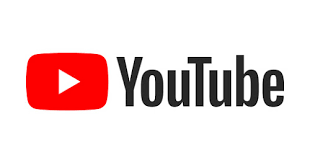 Other social media
An active Facebook, Twitter, and Pinterest feed are all areas that build further confidence in a signal service and help establish credibility.
Forums
Running a forum is an indication that a signal supplier has an active community of subscribers using its service, giving assistance, ideas, and interaction by the signal service provider. Forexsignals.com has a very active forum.
4. Win Rate
The win rate, also known as accuracy or success, is a measurement employed by forex signal service providers.
Our research shows that the best signal suppliers have an accuracy rate of between 70% and 90%. Often, a signal generator's success rate is not verified; and this is when it should be considered in association with other credible ranking factors such as verified performance on MyFXBook, a large paid member base or other social proof.
5. Full Analysis and Market Updates
Low effort signal generators who provide forex alerts with only a trade opening price, a stop loss and a take profit should be avoided. Proficient traders must know why a signal will work and also how to use it.
Professional signal providers will explain to subscribers the technical or fundamental reasons behind a trading signal. Any signal provider operating without proper market or chart analysis may be forwarding signals from other sources without any real understanding.
Any provider offering constant market updates and alerts provides comfort to their subscribers and added value for the service paid. 1000Pip Builder is well known for providing continuous market updates for its forex alerts confirmed by extensive user feedback.
6. Free Trials
Most reputable signal providers offer a free trial period. It is a sign of confidence that their forex alerts will help a user trade profitably, encouraging them to upgrade to a paid subscription plan.
A free trial will help you decide whether a signal supplier is a reliable accompaniment to your forex trading system and allows you to measure the signal's win rate.
You should question the signal reliability of any service that does not offer a free trial, instead forcing you to take a paid subscription, where you may incur trading losses.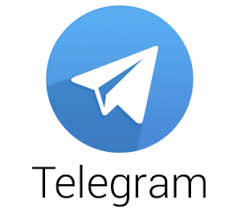 7. Signals Communication
A traditional form of communicating forex alerts by service providers to their subscribers has been through email and SMS. Email always carries the risk that a forex signal may end up in a junk or spam folder leading to the subscriber missing a trading opportunity. SMS, although reliable, always incurs additional charges above a standard subscription amount.
Telegram and WhatsApp have become an increasingly important means of communication. Telegram is a cloud-based desktop and mobile messaging app focusing on security and speed, and proficient signal providers are increasingly offering Telegram as a communication method, including dedicated telegram channels.
8. Time Frames and Time Zones
Before you decide to use a signal provider's services, it is helpful to know if the service is in the same time zone as you and if the signal employs a time frame that will still be usable when you come to use it.

Ideally, you will want your trading signals to come in during your trading session; they will not be of much value if you are asleep and cannot activate them. Many of the more established signal providers will provide several signals per day for different time zones.
If it is not in evidence on the website, then ask for what time zones signals are sent. If there is still no way to have certainty over timing, it may be necessary to sign up for a free account to find out.
9. Tuition
When looking for the best forex signals, a provider that generates trading opportunities and offers educational resources or tuition to trade their signals offers a strong reason to use a service. Whether the education is through a free online course, detailed trader support on any signal provided, or a forum provided by the service, these add a further layer of credibility to the signal service provider.
10. Focus on yourself
With forex alerts, profitability must always be the main priority. However, ensuring that a type of forex signal closely aligns with your trading style will make trading more enjoyable and straightforward. We will cover the different types of signals later in this guide. Consideration, for example, maybe to focus on longer-term signals that allow you to sit back and think strategically rather than the fast pace of day trading.
What Else Should You Know About Forex Signals?
Besides identifying a top signal service, it is also essential to know the intricacies of forex signals to gain a well-rounded knowledge.
When you Receive an Alert, What Do the Best Forex Signals Include?
A proficient forex signal company will provide a comprehensive package of information when giving a trade signal beyond simply providing trade entry and exit points. The following information should form part of any signal received.
Signal Status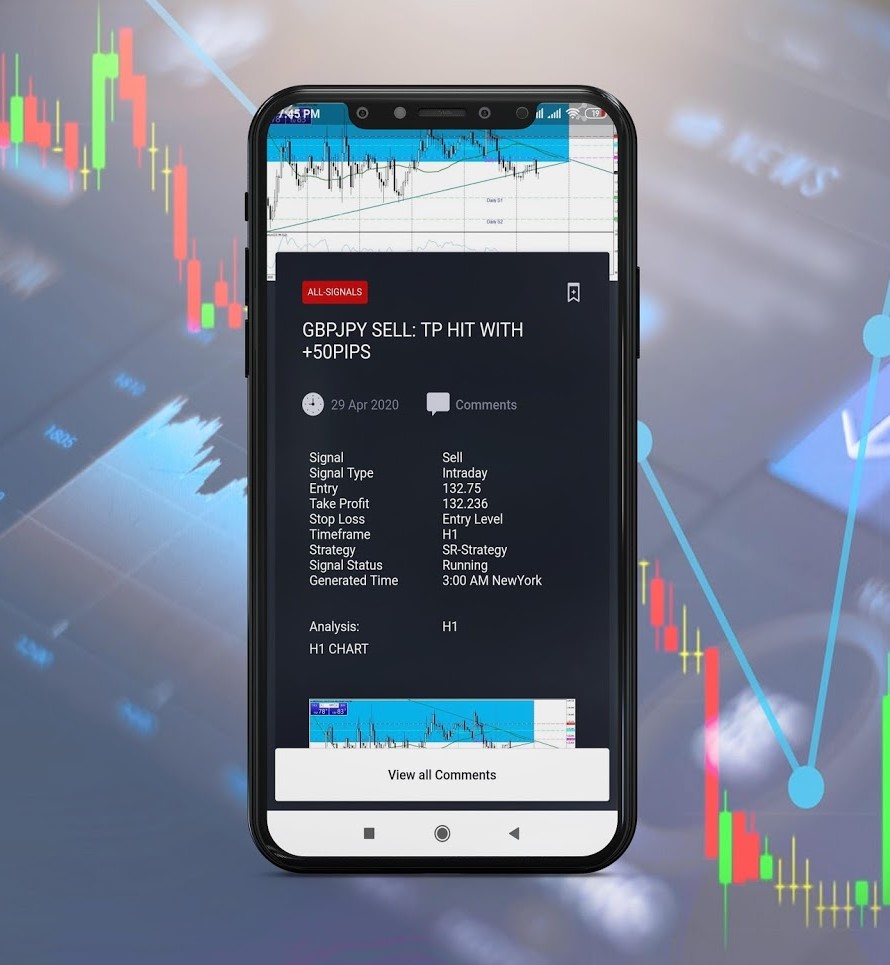 A signal service must stipulate the status of a signal. If it is an active signal, it is ready for immediate placement. A get ready signal means trade placement will become active soon, and a closed signal indicates that an alert has now expired.
Currency pair to be traded
Which currency pair does the forex signal recommend that you place, for example, EURUSD, USDJPY, GBPUSD?
Trade direction
Is the recommended trade a sell or a buy signal?
Trade entry price
At what price level does the forex signal recommend that you open a trade
Take profit level
The exit price point at which the trade will automatically close, allowing you to take profit at the appropriate time
Stop-loss level
The price point where the trade will automatically close if the direction of the market moves against you
Trade details and notes
A forex signal should include any explanations and comments about the recommended trade and a price chart to further confirm the rationale.
What Are the Main Benefits of Forex Signals?
Forex signals provide four critical benefits for forex traders: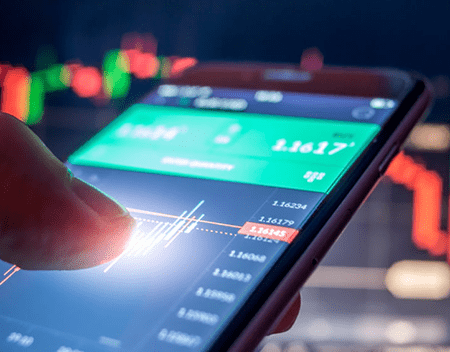 Constant monitoring of the FX Market requires you to sit for hours in front of your trading software. It can be tiring, and there is a limit to the hours you can sit at a desk. A forex signal provider offers trading opportunities 24/5 extending your market reach.
Forex signals take the emotion out of trading. Let us take the example of a trader who has had a difficult trading week. The trader may see a buying opportunity but is cautious about placing the trade due to losses during the week. Trade recommendations from a signal provider that provides signals aligned to their currency strategy can reassure the trader.
Confidence in alerts from a signal service allows a trader to focus on their trading strategy and not look for trading opportunities themselves. It allows a trader, for example, to concentrate on the money management of the trade, managing the lot size to maximize the profit potential of the transaction.
Forex signals can speed up learning to trade forex and make money while still reading how to trade the markets and practice for new traders.
Forex signals can guide new trading styles, trading strategies, and instruments for experienced traders. It gives an insight into what can be traded outside a trader's usual trading scope.
How Does a Forex Signal Provider Operate to Offer You Signals?
It is essential to understand how a signal service works, from finding out trade information to signal placement options.
Manual trade analysis
Forex signal providers are usually run by an experienced forex trader who will manually undertake market research through fundamental and technical analysis. When a trading opportunity appears, the trader will pass on their findings to their subscribers via a trade alert.
Manual trade analysis is a much less common method of providing forex signals. Human analysis is typically less accurate and less frequent than the capabilities provided by automated algorithms and revolves around the trader's skills.
Automated trade algorithms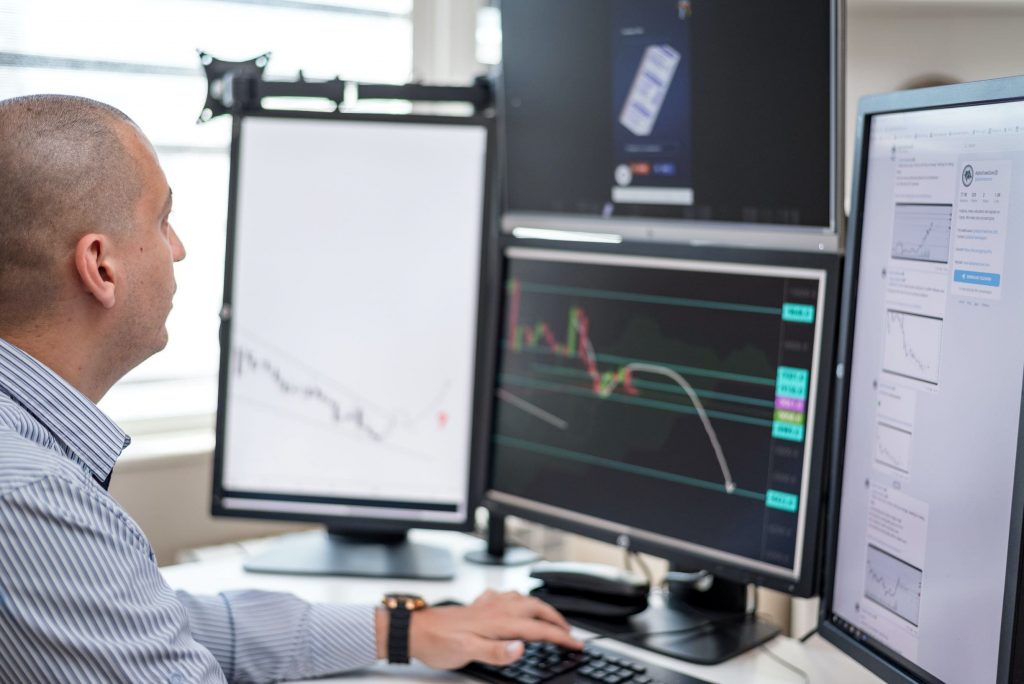 Automated algorithms are generally the method of choice for signal providers to locate trading opportunities. The underlying technology uses pre-programmed algorithms to undertake the technical analysis.
Automated algorithms are considered overall more reliable than human analysis due to the ability to scan the forex markets 24 hours a day during the trading week across an unlimited number of currency pairs while eliminating any emotion in decisions by following pre-defined trading conditions.
The best forex signal services will continuously update pre-programmed parameters to ensure their automated algorithms keep pace with changing forex market conditions.
Semi-Automated or Fully Automated Signals?
You should know whether your chosen forex trading signals provider offers a semi-automated or fully automated signal service or provides both and the difference between them.
Semi-automated signals are the default alert offered by most signal providers. In return for subscribing to a service, you receive a forex signal via Telegram, email, or SMS. You are then required to place the trade yourself on the market through your broker account.
A fully automated signal will require you to provide the signal provider with a connection to your online trading account. Trades identified by the signal supplier are then placed onto the FX market on your behalf with no manual intervention.
If you choose a signal service, our sentiment would be to use a semi-automated offering to ensure that any signal provided does align with your broader trading system and offer the option to ignore a signal that may not make sense.
What Are the Different Types of Forex Signals and How do You Use Them?
Once received, using Forex alerts appropriately according to the signal type is essential to maximize your profits as a trader.
All the styles of Forex signals that we will cover next typically provide take-profit and stop-loss levels, and these levels use a fixed pip amount. There may be times when it is an advantage to manually close a trading signal rather than leave a signal closeout at a recommended level, like in a market where conditions may have changed unexpectedly.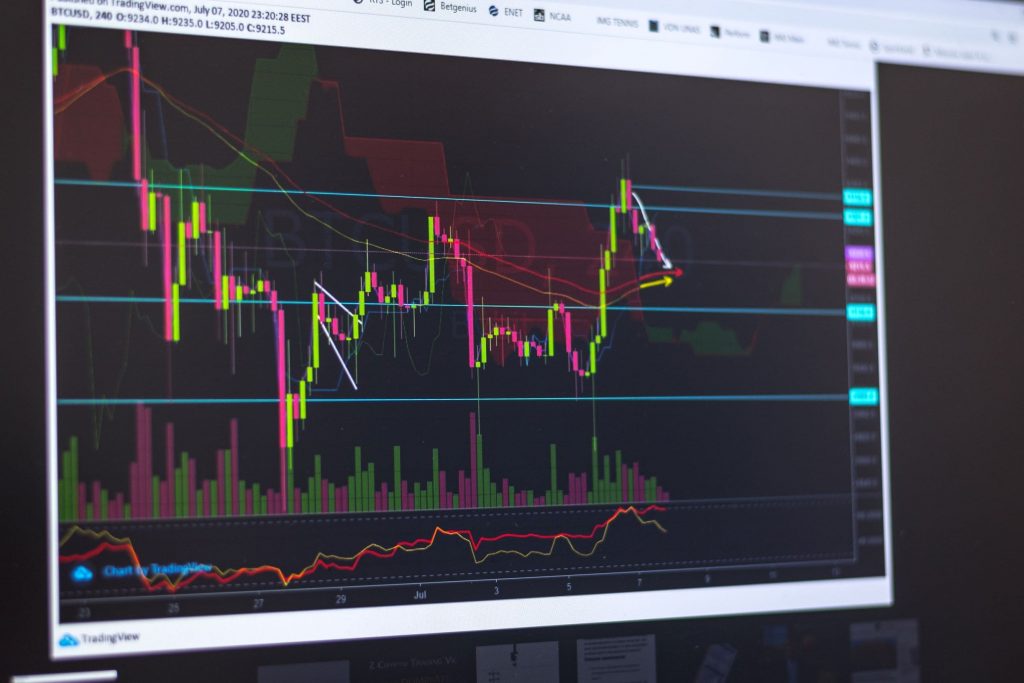 As a trader becomes more experienced, it will also become increasingly apparent when a particular forex signal might need an increase in trade size to maximize the profit potential.
Live Signals
Live trading signals are a daily forex signal delivered at a high-frequency level every day, almost in real time. These short term daily forex signals meet the needs of day trading, where scalping strategies and taking small pips of profit is the trading style.
Premium and VIP Signals
These signals are of the highest quality as they are part of a paid subscription of which the signal provider needs to ensure that the success rate stays at an elevated level. High quality paid signals that provide efficiency, premium signals, when purchased, can be placed without any need for adjustment.
Free Forex Signals
Signal providers typically offer these signals as a method to then get a user to upgrade to a paid subscription account. Free alerts typically lack the detail of a paid signal, including precise price points and trade rationale. They should only really be used for indication purposes or to compare trading ideas.
Correlated Trade Signals
Although intended for one currency pair, this type of signal can be applied to other currency pairs that are correlated. For example, a USDCHF signal can probably be used on the EURCHF cross rate. A forex trade deriving from this trading method can sometimes show more gains than the original trade recommendation.
Long term Trade Signals
This type of forex signal is received less frequently per month and looks to capture longer-term trends, potentially generating hundreds of profit pips. These long term, position-taking signals will see a trader trading infrequently using a long chart time frame and are the opposite of the high-frequency live-signals that day traders require to make daily profits with small pips of gain.
Social Trading or Copy Trading
Sometimes known as social trading or copy trading, there are signal services that offer subscribers the ability to subscribe to the signals of specific traders who have joined as signal service providers. Typically, copy trade services such as Zulu Trade will display the trades and statistics of traders who have joined as signal providers, with the most successful traders listed at the top. The level of research required for social trading is challenging, as it is not just a single signal service that you need to evaluate but also each trader that you want to copy.
What to Avoid When Looking for a Signal Provider
There are tell-tale signs that a signal generator is not of the quality that you require. Here are the top 3:
Aggregators
Avoid aggregators that pull signals from different sources. You are buying into a dedicated service for which you pay an account subscription and pay for a signal provider to provide profitable signals. An aggregator passes on signals to you and will not give a detailed analysis or the rationale behind a signal.
Guaranteed Forex Signals
It is best to be cautious of a signal provider's services that offer any form of trading guarantee or promote a 100% win-rate. The forex market continuously changes direction, sometimes with unforeseen price action that is impossible to predict whether to buy or sell meaning there is no guarantee.
Free Forex Signal Service Providers
Any signal provider that offers a free signal-only service and no paid service should be approached with caution. If the provider has full confidence in their signals, why would they give them away for free instead of receiving a subscription? The only situation that we deem this acceptable is if the signal service is part of a wider subscription, for example a trading platform.
Compare Other Forex Signals Providers In 5 Easy Steps Using Our Method
Comparing forex signal providers is very time-consuming, but the time spent now will be beneficial later, as every small bit of value you uncover through this discovery process will add to your profitability.
If you want to undertake your own research of a signal provider that you may consider will work well with your trading style, try and be methodical. Take the following steps, and you can research in the same scientific way as us to make an informed decision of the best forex signals:
Create a table using our ranking criteria and then populate each column with the data of the signal company you are researching.
Evaluate whether the signal provider ticks off sufficient criteria
Next back up your data research by reading any online reviews and trader feedback, especially from trusted sources like FPA and Trustpilot.
Sign up for any free trial the provider offers and determine how well the service stacks up against your checklist.
Once you are happy, you can take up a paid account subscription from the signal provider.
Summary
Forex signals can have a valuable role to play in online forex trading. Chosen correctly, the best forex signal providers trade profitably whilst aligning closely to a particular trading style allowing a trader to focus on strategy and not spend hours searching for trading opportunities.
We hope our guide has provided the necessary information to choose a forex signals company that will give you an easier method of trading and a more enjoyable trading environment.
If additionally helpful, we have undertaken two in-depth reviews of two of the leading forex signals providers, the links to which are below:
Written by Chris Gillie

Chris Gillie is the founder of Axcess FX, a forex software review and research website. He is a former investment banker who worked in FX Sales on the UBS London trading floor. Chris has been using forex trading software as part of his trading set-up since the late 2000s and the embryonic days of MetaTrader and the MQL coding language.