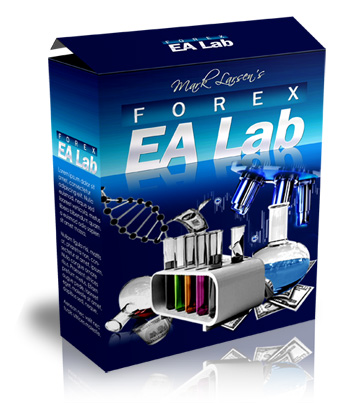 Would you like to save hours by being able to monitor over 100 forex robots and see which trade the most profitably under different settings and parameters so you can make an informed decision of which EA to use as part of your forex trading system?
Perhaps you would even like to build a portfolio of the most profitable robots with which to undertake automated trading?
Forex EA Lab is an innovative, analytical tool that will enable you to monitor more than 100 Expert Advisors and much more. Here at Axcess FX, we have reviewed this forex software for you to decide whether it can be a useful addition to your suite of analytical tools to trade forex successfully using automation. The review can be used as an accompaniment to the full facts at the official Forex EA Lab website where a 7-day trial for $4.95 is also available.
What is Forex EA Lab?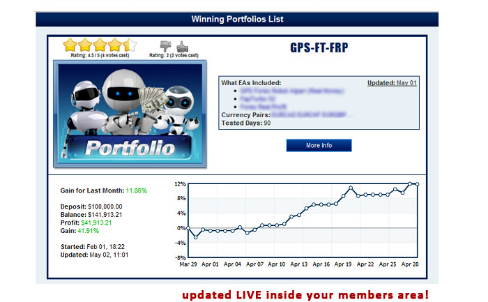 Forex EA laboratory is a real-time robot monitoring service that tests forex robots to find out which are the most profitable, ensuring that your automated forex trading is as profitable and low-risk as possible.
Forex EA Lab was launched over ten years ago in 2010 by Mark Larsson, the trader. He is behind the successful and long-running GPS Forex Robot and together with two software developers is highly experienced in the automated forex software space.
Forex EA Lab allows you to monitor over 100 commercial and free Expert Advisors and other forex systems in real-time. The software will enable you to track performance, receive live trading results and trading statements, see the latest trades, and get recommendations on the best parameters and settings to use on the Expert Advisors analyzed.
Video Overview of Forex EA Lab
Watch this video that explains how Forex EA Labs looks on the inside and what you get as part of the software.
After watching the video you can also find out more details at the official website.
How Does Forex EA Lab Work?
Forex EA Lab allows you to sort all the EAs and systems according to criteria such as drawdown, initial deposit, performance, and profit. It also allows you to select from the best forex brokers and VPS services, which will enable you to trade the most profitably with the robots being monitored.
The Forex EA Lab system automatically analyzes the trading data collected from each forex robot. It calculates additional parameters and then generates reports that reflect actual trading in an easy to understand way, including graphs, charts, and indicators.
Forex EA labs are an independent forex trading service that provides detailed statistics on all the EAs, Brokers, and VPS servers that are monitored.
How Forex EA Lab Saves You Time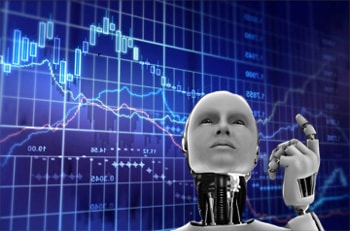 The FX laboratory provides the most up to date information possible. It does this by pulling together live data sources, including direct contact with all the robot developers, to ensure that you have the latest statistics.
As you have all the data at hand, Forex EA Lab reduces the need to backtest every robot in a strategy tester to find out if it is suitable for your trading style and system. Nor do you need to trial the robot in a demo environment to find the best parameters to use an individual robot.
Forex EA lab undertakes all the heavy lifting for you, providing both the analytics and the optimal settings to get the best performance, so you do not have to waste time and money testing individual robots.
Winning Portfolio Lists
We think that one of the functions available in Forex EA Lab is to list the robots that you want to monitor into your portfolio list of the best performing Forex Robots according to your criteria, for example, using low drawdown as the ranking criteria. The software also generates its own winning portfolio list, which you may choose to follow.
What will I receive in my subscription package ?
As part of your monthly Subscription to the Forex EA Laboratory, full access to live data on over 100 Expert Advisors, free tools, reports, and courses are included all for $29 per month.
Full laboratory access with real-time analytics of over 100 forex robots and systems, including the best-optimized performance settings and presets.
Bi-weekly report with robot performance updates, recommendations, and live trading results
Free tools including a profit calculator, pips calculator, and margin calculator
Free forex secrets course
Free video tutorials
Portfolio winning list
How Can I Purchase Forex EA Labs?
Forex Labs is available to purchase directly from the official website with all purchases made using the Clickbetter check out system. By using Clickbetter, the digital marketplace, Forex EA labs can offer a 60-day, 100% money-back guarantee on all purchases. It will allow you to get a solid understanding of the system, put it through its paces for up to 60-days, and still get a refund if you are not happy with the monitoring service or are unable to get the software to work as you would like.
How Much Does Forex EA Labs Cost?
The software is available to buy for $4.95 on an initial 7-day trial and then just $29 on a monthly subscription, which you are free to cancel at any time.
The price provides full access to Forex EA Lab, including recommendations, live trading results on over 100 systems, statistics, and a free member-only weekly update.
Summary and Rating
Forex EA Labs is a smart tool that provides all you need to make an informed decision on which forex robot can best fit in your trading system. Backtesting and trading in a demo environment can be time-consuming. Forex EA Labs undertakes this critical analysis for you, allowing you to monitor multiple robots and determine which can trade the most profitably for you.
We rate Forex EA Labs at 4 out of 5 stars. The price of the software is competitive at only $29 a month for a comprehensive service. The performance of the software is also very good offering lots of up to date statistics in an easy to understand format. Based on online comments and feedback it appears that although customer support exists, it perhaps isn't as responsive as it should be.
A full breakdown of the score of each review area is listed in the table below.
| Area Reviewed | Star Rating |
| --- | --- |
| Customer Support | 3.5 |
| Price | 4.5 |
| Performance | 4.0 |
| Set-Up | 4.0 |
| Axcess FX Rating | 4.0 |
Written by Chris Gillie

Chris Gillie is the founder of Axcess FX, a forex software review and research website. He is a former investment banker who worked in FX Sales on the UBS London trading floor. Chris has been using forex trading software as part of his trading set-up since the late 2000s and the embryonic days of MetaTrader and the MQL coding language.