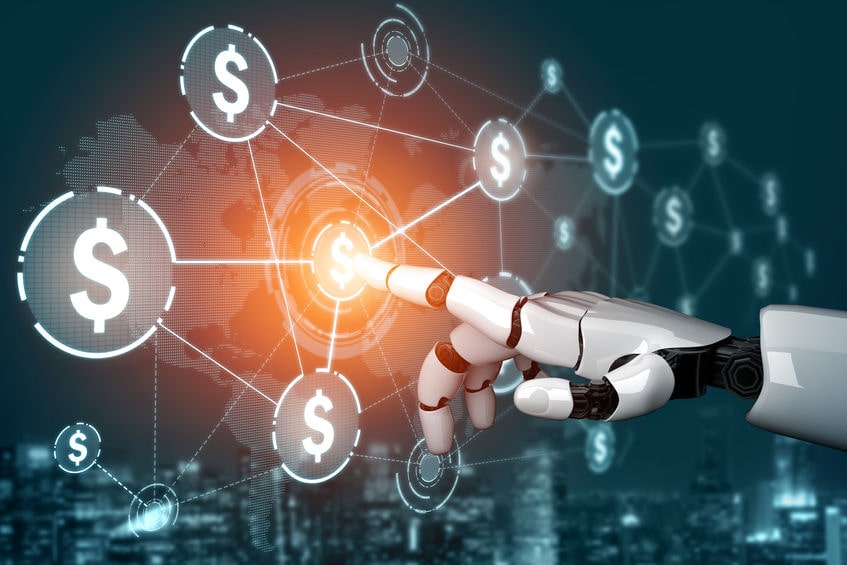 Forex robots and Expert Advisors are scripts that are coded with automated forex trading strategies.
The primary way to use automated software is to import these scripts into a forex platform such as the well-respected MetaTrader platform. Many robots and EAs develop using the Metaquote MQL language and deploy on both MetaTrader 4 (MT4) and MetaTrader 5 (MT5).
The automated forex trading software can perform trading operations once imported into the trading platform, some with minimum trader intervention according to the algorithm's pre-set conditions.
Are Forex Robots and Expert Advisors the same?
Forex robots and Expert Advisors are both very similar types of automated forex trading software. Both are involved in the analytical part of a trade. Both undertake market analysis including charts using their internal algorithms and technical indicators to find high probability trades' entry points.
There is one crucial difference. A forex robot will perform trades without the need for manual sign off. An Expert Advisor is just responsible for generating trading signals, advising you if they think you should trade but not placing a trade for you. A forex robot undertakes the whole trading process from identification to trading placement automatically with no trader intervention.
The Main Features of Expert Advisors and Forex Robots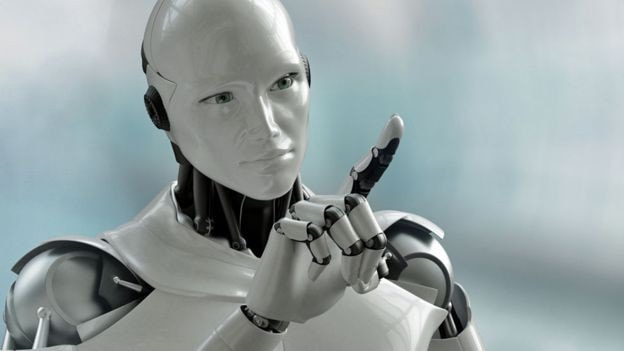 The algorithmic trading programs coded into EAs and forex robots are often capable of performing varying functions.
Except for automatic order placement, which is limited to forex robots, they share the following functionality:
Alerting the trader about market events
Risk control via pre-settled money management policies
Monitoring the compliance of a strategy concerning market conditions
Place orders to trade according to specific conditions
Opening, closing, or partial close of market orders according to the algorithm
Video Insight
An excellent video discussing whether you should trade with automated forex trading robots:
The Advantages of Automated Forex Trading Software
There are many pros of forex trading by robot and the most important are the following:
24/5 trading: A robot for trading forex will automatically enter and exit forex trades during a specified period if that is part of its programming. It means a trader does not have to be present to manage the trade placements. It could allow 24-hour trading at high volume, which is not possible for a human being. It reduces the chance of missed trading opportunities that a human trader may encounter due to physically being unable to trade. Many traders chose to use forex trading bots as their sole trading method, while others will use it as part of a broader overall strategy.
Forex Robots remove human emotion: Even disciplined traders working within a robust forex trading system can be susceptible to placing trades that may not align with strategy rules. Times of high volatility or chasing a loss can see traders who place manual trades that do not follow the logic, incur large trading losses. Automation removes psychology from trading with a focus just on following a strategy.
Backtesting automated forex trading software: To get an insight into how well automated trading systems work depends on the strategy. It is critical to undertake a backtest of the automatic trader software and have a robust money management system in place from the onset. Backtesting is essential for getting a better idea of the robot's performance, including risk versus reward and other variables and indicators. However, good your strategy, without backtesting and money management in place, you will fail. Get it right from the beginning. Below is an example of a robot strategy backtest: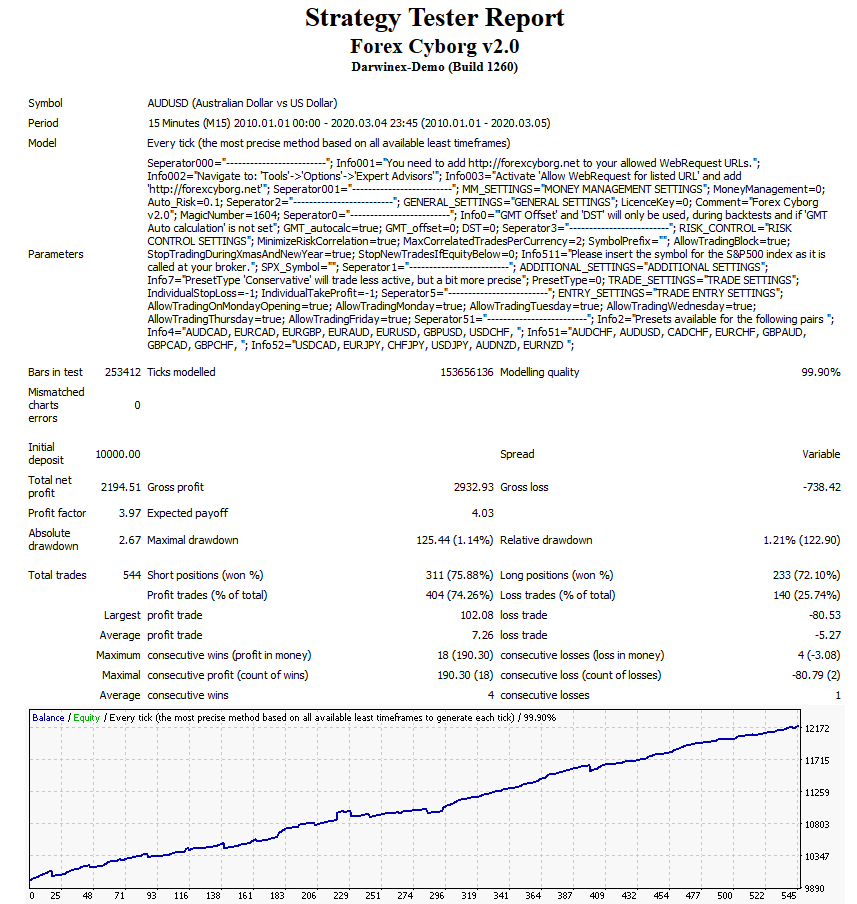 The Disadvantages of Forex Robots
Using a robot for forex trading does have its disadvantages; however, these are starting to be addressed as more advanced EAs come onto the market and lower cost and faster access to FX trading.
Narrow trading conditions: Forex Robots work best with a single currency pair and in markets trading in a limited range. Volatile forex markets with large trading ranges see more mixed results. A small number of sophisticated EAs are incorporating increasingly complex algorithms with dynamic features, including recognizing when forex market conditions are becoming more volatile and adjusting for it. Forex Robotron is a sophisticated robot. For example, it has a dynamic stop loss and close profit feature. When this is activated, as soon as an open trade starts to lose money, the position is closed, which overrides the default stop loss position.
The requirement for a VPS server: The only downside to using robots is the need to leave your computer on if you want a robot forex trading continuously, and this requires a reliable server, which costs more. Using a VPS or Virtual Private Server instead of lower-cost shared hosting is essential to trade forex reliably lowering the risk of glitches or slow connections, which can affect trade placements.
Who Needs Automated Forex Trading Software?
A forex robot can be employed by all forex trader levels, from the beginner to the professional trader.
A beginner may rely on a robot to generate regular profit as they learn how to trade. In contrast, using a defined trading strategy, a professional trader will employ a robot as an accompaniment to their trading system. Professionals often tend to use automated software to generate trade signals but will decide whether they will place the trade.
Do Forex Robots Work?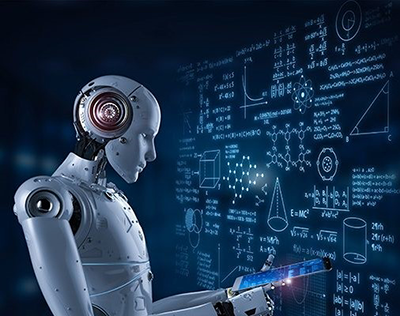 A Forex robot can work well if it is employed correctly. A Forex robot should be considered as a tool that identifies market trends and generates forex trading signals that you, as a trader, can choose to act upon. It is the true definition of an EA, where you have the final say if you want to place that identified trade.
Where you choose when to trade means the EA is an extension of your trading system where settings and parameters are aligned as closely as possible to your strategy and currency pairs traded.
To employ a robot correctly does require an underlying knowledge of forex trading. Beginners who use fully automated robots to execute trades are less likely to see the full benefits of employing a robot unless they get trading experience through backtesting and practicing using a demo account.
How Much is A Forex Trading Robot?
Forex robots are traditionally available for purchase for a one-off fee, which offers lifetime updates. Prices vary from below $250 for long-established robots like WallStreet Forex Robot 3.0 to over $500 for Forex Flex EA. One of the few forex robots that retails on a subscription basis is Forex Real Profit EA. The complexity of the algorithms often dictates the price. Robots that include dynamic features that can adjust to changing market conditions tend to be at the upper price level. Most reputable developers will offer a 30 or 60 day money-back guarantee.
Some developers are now starting to offer automated software on a subscription basis. The merits of this from both the programmer and the user perspective is it allows ongoing development of the robot, making sure it continues to trade profitably by continuous review of built-in algorithms. Forex Real Profit EA is available on a subscription at a cost of $199 a year.
What is the Best Forex Trading Robot?
There is a multitude of forex trading robots available on the market, particularly compatible with the MetaTrader trading platform. Reputable resources that verify robot performance include MyFXbook. We have also researched and created a list of the top Expert Advisors according to a strict set of criteria to help you undertake due diligence and make an informed decision to finding the best forex robots to fit with your trading system.
At Axcess FX, we consider a low drawdown the most vital metric to gauge a robot. Drawdowns are the fall in the capital on your forex broker trading account following losing trades in real-time trading. It is the calculation of the difference between the relative peak in trading capital and the relative trough in the capital and is represented as a percentage.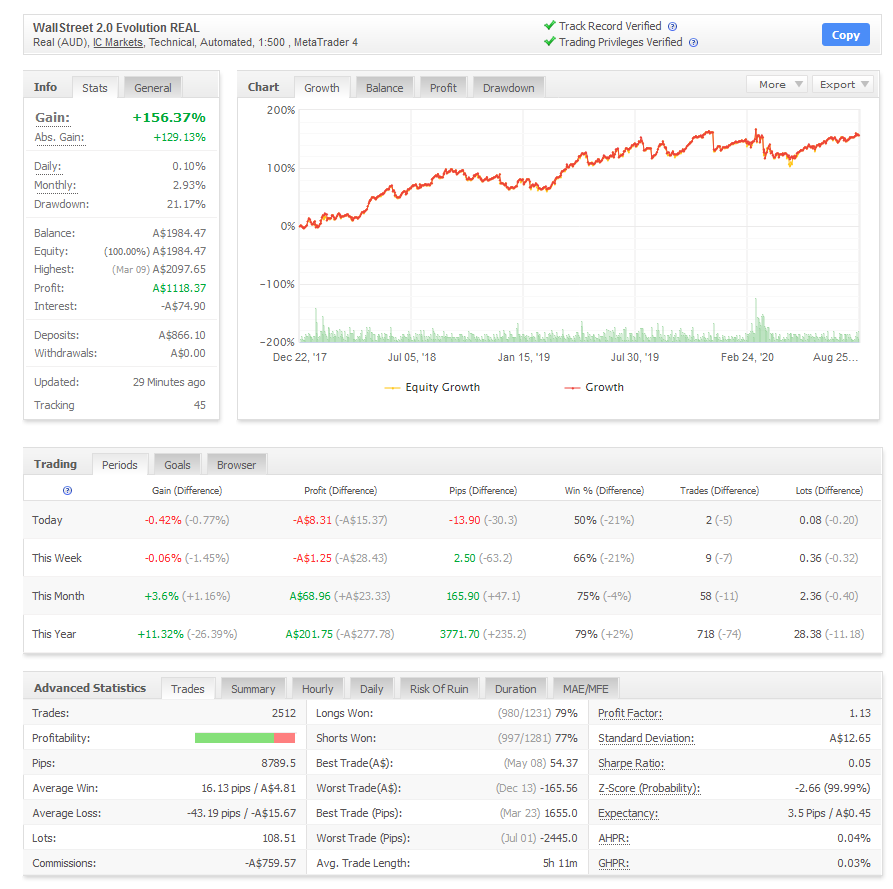 Final Thoughts and Conclusion
If you are new to forex trading and are considering automated forex trading software, try and build a knowledge base first, including defining your possible trading strategy and style.
Remember, experienced traders still want to maintain control and a more hands-on approach to forex trading and use an Expert Advisor to identify trade opportunities as part of a trading system, with manual trade placement as a preferred step.
Written by Chris Gillie

Chris Gillie is the founder of Axcess FX, a forex software review and research website. He is a former investment banker who worked in FX Sales on the UBS London trading floor. Chris has been using forex trading software as part of his trading set-up since the late 2000s and the embryonic days of MetaTrader and the MQL coding language.