Two types of simulated forex trading exist, which both use a theoretic trading balance to practice with instead of using your own capital.
The first type of simulated forex trading is known as back testing in which you use trading software along with historical data to place theoretical or dummy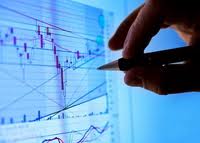 trades to simulate as if you were trading during that time period. It doesn't matter whether these dummy trades are manual or automated.
By going back through historical data you can learn a multitude of things about how a currency pair moves or how it reacts to different things like economic data. Such back testing is important as it is totally applicable to market conditions.
It can also be useful because it can give you the self esteem and confidence to undertake specific trades or strategies when your own capital is on the line. It can do no harm whatsoever in undertaking hundreds of dummy trades using historical data as a trading basis.
The benefits of simulated forex trading
The second type of simulated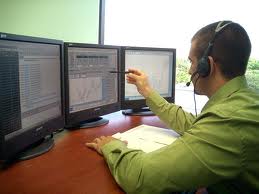 forex trading is using a demo trading account or demo trading. Most online forex brokers give the option of practicing with a demo account which is just like a live trading account except you trade with a theoretical balance. The trading platform and the price action are similar as when using your own capital in live market conditions.
Simulated forex trading is an excellent way to build experience because you can take the fundamentals you got out of backtesting and actually apply them using your own funds and find out if the system you developed will actually work.