Forex trading software is available on the internet. You can get free or paid forex software from many websites, trader blogs and trader forums. Most forex trading brokers provide forex software for their clients. It is a part of their services. Some of the brokerages build their own software but some others purchase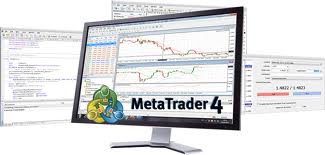 it from other company such as MetaTrader charting software.
Several years ago, forex trading could only be done via telephone and facsimile. It was the age when the access to internet was only limited for certain purpose such as military. Soon after the internet was widely used and became popular, the growth of forex market was so fast as it is also supported by the development of online trading. Thus, forex brokers and software developers had joint cooperation and there the forex software was born.
Nowadays, we can find numerous forex trading softwares. Some forex brokers have won international awards for their excellent trading applications. Those forex brokers are from Europe and USA. The appearance of these software are very nice and they are so handy. Some free trading software is good as well. The well-known and widely used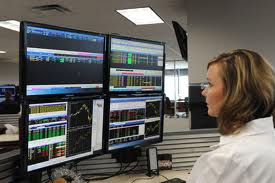 is MetaTrader.
Good Charting Software is critical to trading in a technical style
MetaTrader is developed by MetaQuotes, a Russian software company. In my experience, this is one of the best forex trading software. MetaTrader offers some advantages for its users. It appearance is good and it is a user friendly trading software. New users can easily grasp the tools on this platform.
One of the famous features in Metatrader is the so called Expert Advisor (EA). EA allows its users to implement a predetermined trading strategy. This is useful for many traders to help them out when trading in forex market. Every user can make their own EA but they need to know on a program language called MetaQuotes Language (MQL).
If you have a proven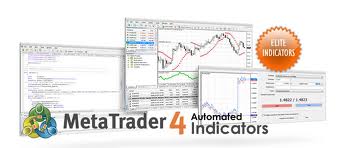 and profitable trading strategy then you can build your own EA or custom indicators. Don't worry if you don't know about MQL. With the help of trader forums, you can ask some members to build the EA or custom indicators for you, and for free. They are dedicated people. They just love to help other trader fellows.
However, if you still can't find those people you can hire a freelance coder to develop specified trading software for you. When you thoroughly conduct your own research and trading strategy development, in the future you can optimize this forex trading software to help you catching every precious moment in forex market.