Nick Leeson brought down Barings Bank in 1995 after racking up huge losses through unauthorised derivative trading in Singapore. The immediate aftermouth of the Barings Debacle raised the question why a relatively small merchant bank had a trading operation in a far flung place so far away from its London head office.
The consequences  the Nick Leeson and Barings Bank Collapse had on Bank Trading rooms worldwide
Concerned, other banks began looking at their own trading operations all around the world. Why have twenty trading rooms, thus increasing the risk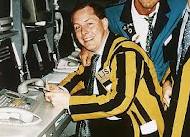 of a rogue trader or a financial loss when you could do the same with three trading rooms, one in each of the time zones and make the other centres into sales rather than trading operations.
The repercussions for many banks were swift. At the time I was working for a large European Bank, trading the DEM and CAD deposit books through FX Swaps, FRA's and cash. The bank had trading rooms all over the place including San Francisco, Wellington and even Bahrain. Our trading room was in one of the bank's offshore operations.
Within months, we were told to square all our open positions and told all our lending limits would be transferred to the head office as the bank sought to streamline its trading operations. Our trading room was scaled down and the traders including me were given their P45s.
The Barings collapse was an instrumental factor in forcing banks to move towards operating a single global trading book which is passed around the world as the trading day moves through the major time zones of Tokyo, London and New York.
Posted by Guest Blogger: Christopher Louis